Does the idea of a surgical facelift scare you? If so, our facial injectables may just be for you. Our veteran injector, Patrice Stewart, has been delivering amazing results to her patients for years and they travel far and wide for her expert care. You too, can experience the benefits of dermal fillers that work to diminish signs of aging by restoring volume loss. In addition, injectables are considered minimally invasive, providing immediate results you can see.
Boston Common Podiatry, Skin & Wellness offers injectables as alternatives to costly surgical maneuvers which come with a significant amount of risk involved. We have a variety of dermal fillers in injectable form that can be applied to targeted areas of the face, each made of up of its own substance which helps our patients achieve a more youthful, age-defying look.
TYPES OF INJECTABLES OFFERED AT BOSTON COMMON PODIATRY, SKIN & WELLNESS
We utilize a vast array of dermal injectables, to ensure optimal results for each individual, they include:
Hyaluronic Acid Based Fillers (Voluma®, Vollure™, Volbella®, Juvederm®) — Minimally-invasive treatment where HA gets injected to volumize facial structure. HA occurs naturally within the body and is biocompatible and safe. There are a variety of choices and we'll discuss with you at-length the benefits of each so we can make an informed decision together.
XEOMIN by Merz — This injectable neurotoxin (incobotulinumtoxinA) helps reduce frown lines that form due to unavoidable muscle contractions when you smile and make expressions.
XEOMIN is an FDA-approved muscle contraction blocker that interrupts the release of chemicals which cause contractions.
FACIAL INJECTABLES CANDIDATES
During your initial consultation we'll discuss more in depth our innovative, non-surgical skincare and beauty treatments. Our cosmetic fillers and neurotoxins are minimally-invasive alternatives to risky surgeries. Best of all, there's little to no downtime. After your treatment, sit back and watch wrinkles and skin folds disappear. Nobody has to know. That is, unless you want them to.
INJECTABLE ALTERNATIVES – MEDICAL-GRADE CHEMICAL PEELS
For those of our patients who are hesitant to receive an injectable treatment, we offer alternatives that will still help your skin achieve a new level of smoothness and radiance. For those patients we offer medical-grade chemical peels, which provide effective exfoliation treatment and skin resurfacing. You can get rid of dark spots, fine lines, acne, enlarged pores, oil imbalance, and many other skin conditions in just one treatment.
Re-texture your skin and reveal a soft, smooth, and radiant complexion underneath damaged skin. Medical-grade chemical peels are a fantastic alternative to laser facials, a great way to remove dead skin cells, debris, and toxins that gather beneath and embed themselves into your skin.
SCHEDULE YOUR FREE CONSULTATION TODAY!
Juvederm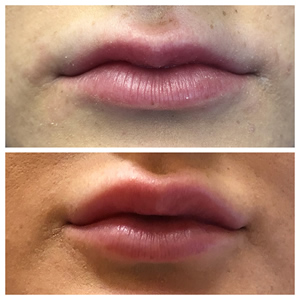 Radiesse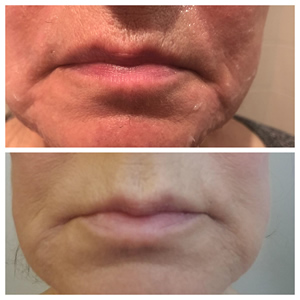 Xeomin